[en español] World leaders have gathered virtually for this year's edition of the UN's High-Level Political Forum. Top on the agenda is assessing how progress is being made globally to achieve gender equality, tackle climate change and protect forests, in the context of the COVID-19 pandemic.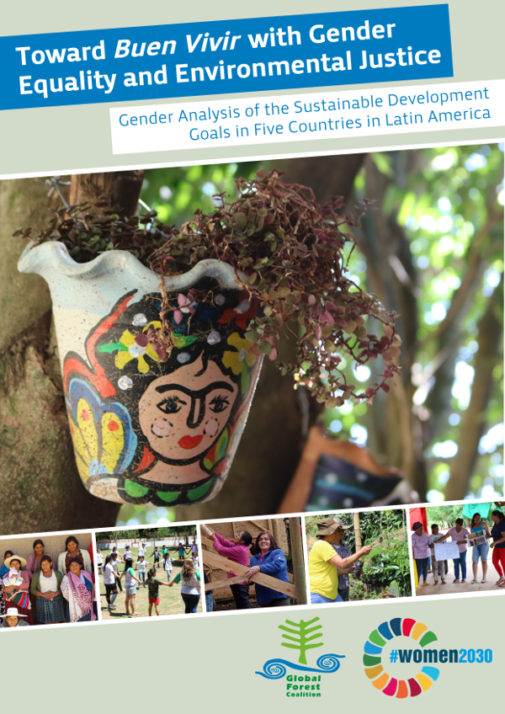 The Global Forest Coalition has just published its own assessment of this progress, "Toward Buen Vivir with Gender Equality and Environmental Justice: Gender Analysis of the Sustainable Development Goals in Five Countries in Latin America", based on gender assessments conducted by GFC member groups CIPCA in Bolivia, Colectivo VientoSur in Chile, Fundaexpresión in Colombia, Heñoi in Paraguay, and MUPAN in Brazil. These assessments have collected on-the-ground evidence and gender-disaggregated data to show the real situation faced by Indigenous and peasant women in Latin American countries, and together they make a series of powerful recommendations to policy-makers as a feminist response to the SDG process.
Alongside it, GFC has published a blog by Juana Vera Delgado, author of the report, who warns that respect for women's rights is at stake in the UN's SDG process. You can also read a press release on the report, and access a social media pack with graphics, suggested tweets, short video interviews with Women2030 partners, and other ways to get involved in spreading the word about the report.
Download the report: in English and Spanish
Read the blog: Respect for women's rights at stake, the gap between real life and the UN's good intentions
Read the press release: New gender equality report on Latin America shows gaps between UN goals and local realities
Spread the word: Use our social media pack!